Welcome to the Store
There is no telling what you might find here, everything from old jewelry to contemporary art. It all depends on what I find. You will find lots of animal inspired offerings as they make up a very important part of lots of lives. Horses, dogs, cats, and lots of birds are featured in the shop.
Vintage Coro Signed Rhinestone Sword Pin
00042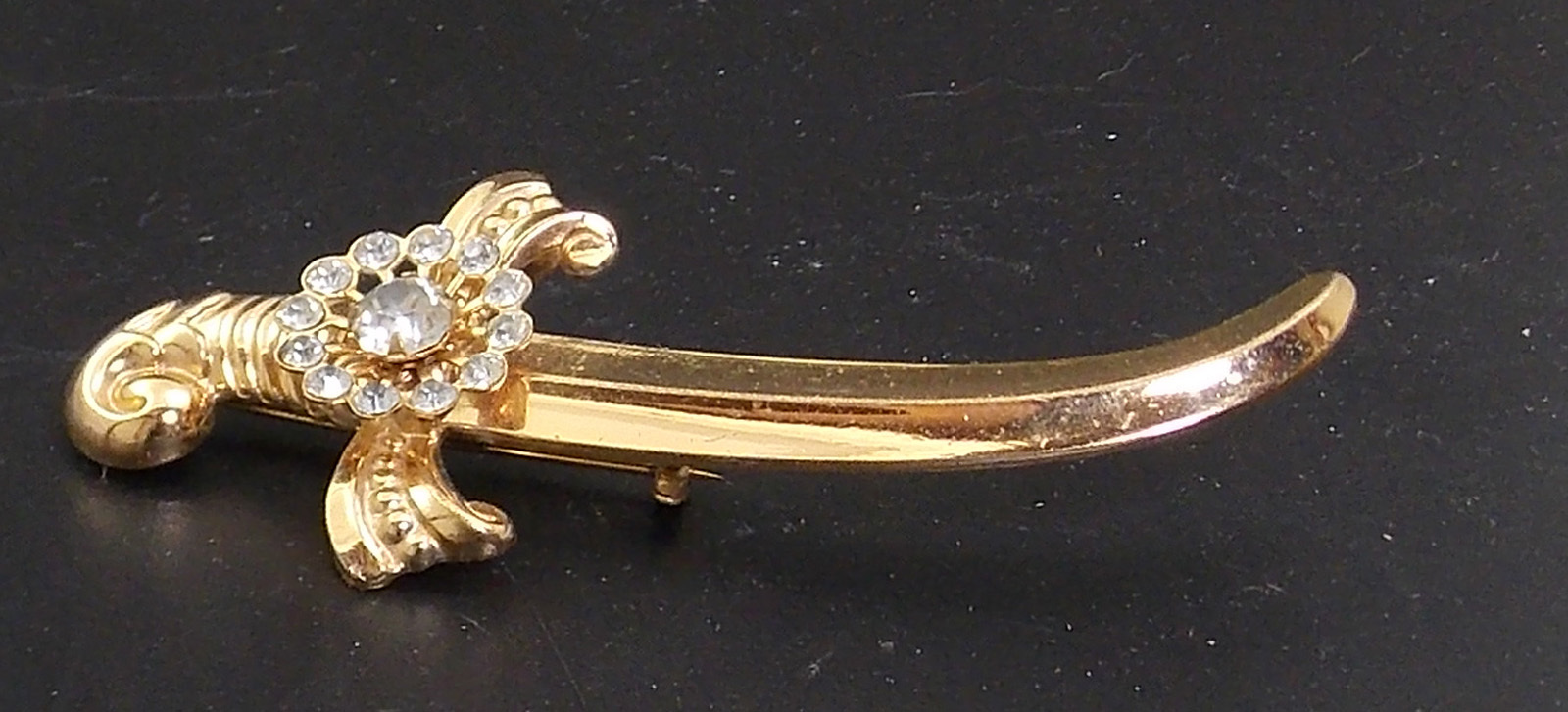 Vintage sword pin or scimitar, made of stamped gold tone metal with clear rhinestones. It is 3 1/4" long and 1 1/4" wide. The pin is signed Coro in script, without copyright mark. It is in very good condition with minor wear.