Welcome to the Store
There is no telling what you might find here, everything from old jewelry to contemporary art. It all depends on what I find. You will find lots of animal inspired offerings as they make up a very important part of lots of lives. Horses, dogs, cats, and lots of birds are featured in the shop.
Vintage Copper Butterfly Pin Bell Trading Post
00007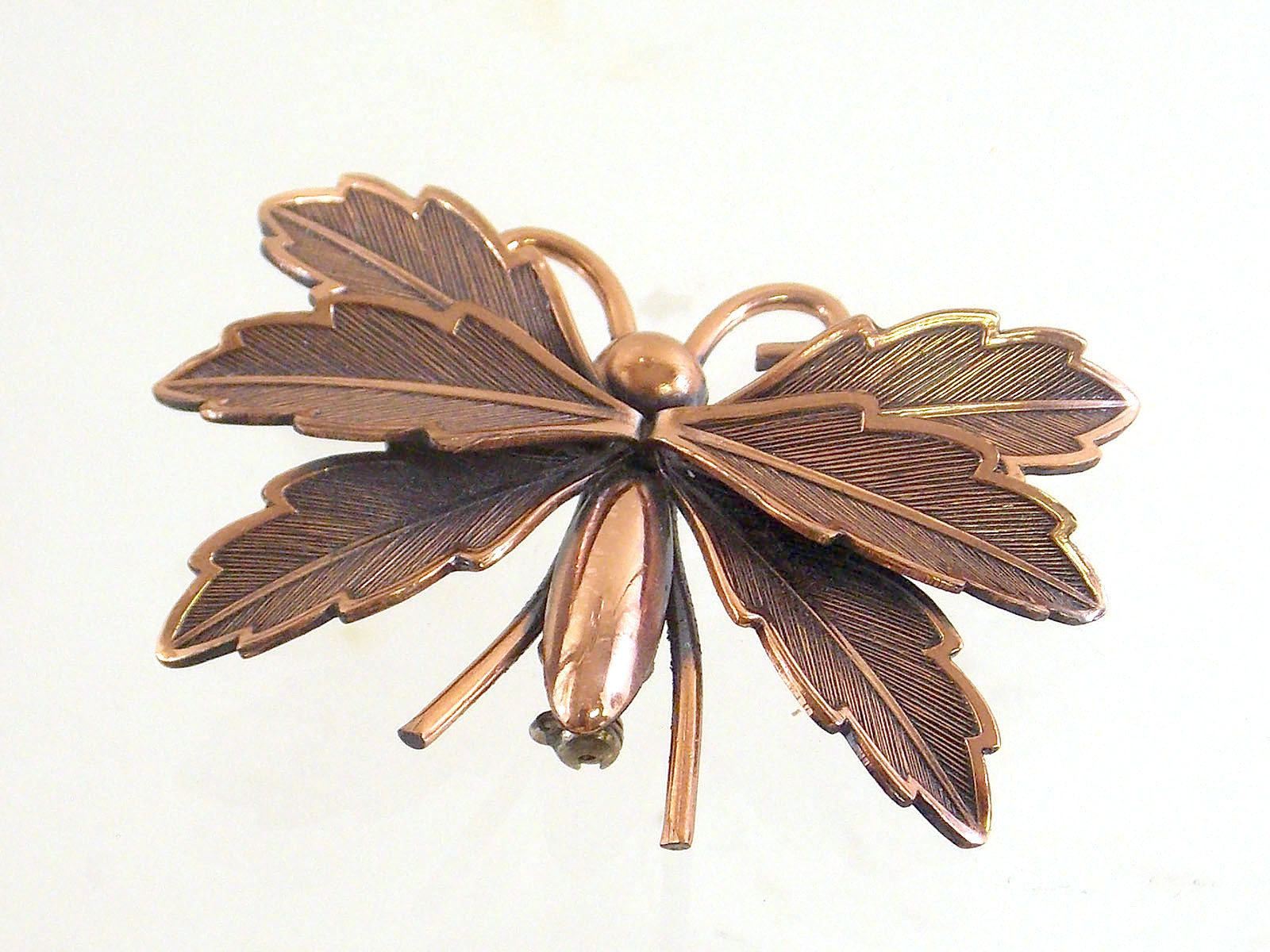 This butterfly pin is marked for the Bell Trading Post. It is a factory made piece, made for the tourist trade in the Southwest. The company was in business from 1935 to 1980. There are some minor scratches on the back of the pin.

1960s vintage
Length 2 1/4"
Width 2"
Solid Copper (black Japanned back)