Welcome to the Store
There is no telling what you might find here, everything from old jewelry to contemporary art. It all depends on what I find. You will find lots of animal inspired offerings as they make up a very important part of lots of lives. Horses, dogs, cats, and lots of birds are featured in the shop.
Two Stretch Type Dog Bracelets
00038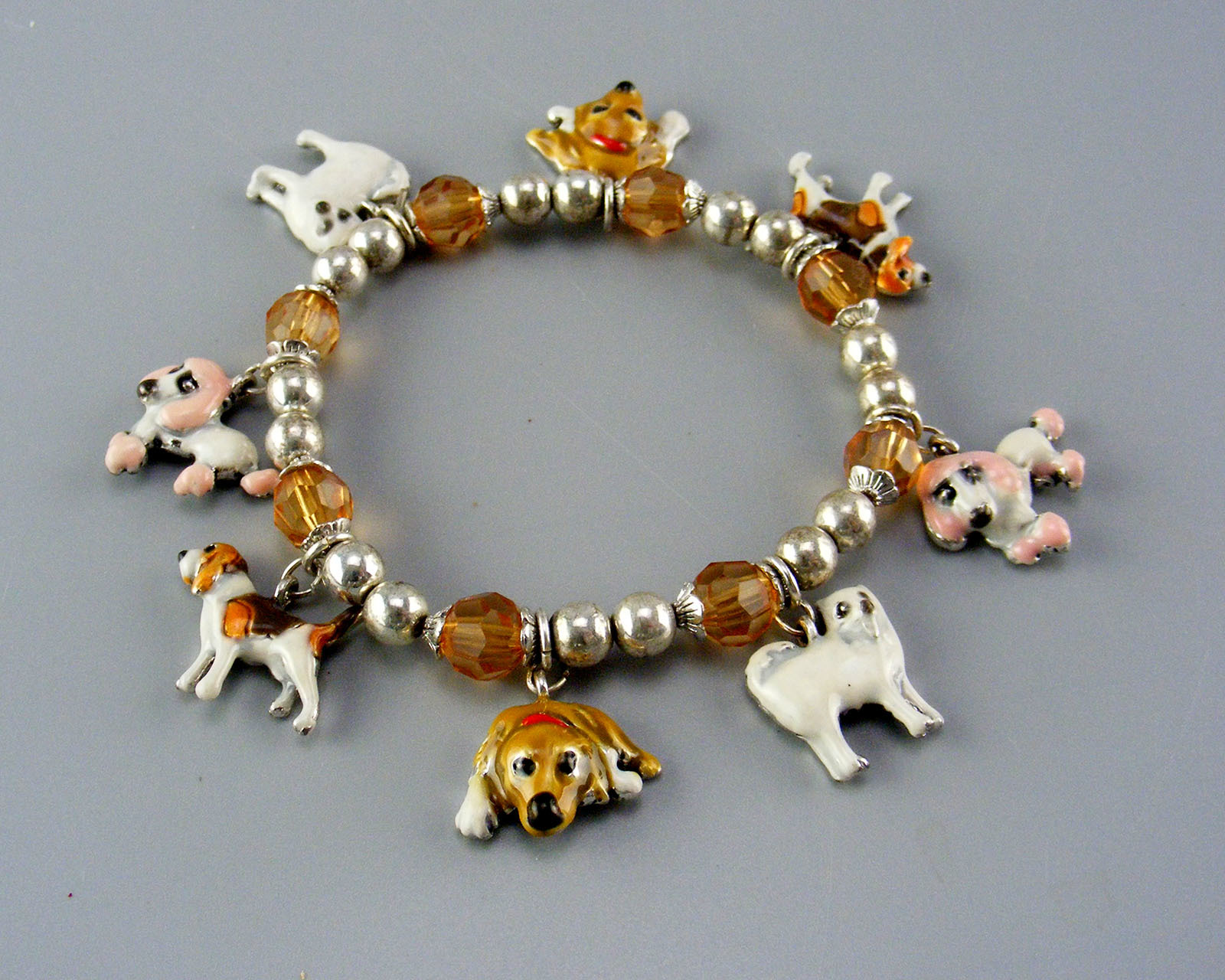 REALLY CUTE BRACELETS
Bracelet 1 has 8 enameled dog charms of 4 various breeds with silver balls accented with yellow beads.
Bracelet 2 has 8 silver charms with 3 different breeds.
Both bracelets are in like new condition, strung on elastic.