Welcome to the Store
There is no telling what you might find here, everything from old jewelry to contemporary art. It all depends on what I find. You will find lots of animal inspired offerings as they make up a very important part of lots of lives. Horses, dogs, cats, and lots of birds are featured in the shop.
Sterling Double Photo Pendant
00041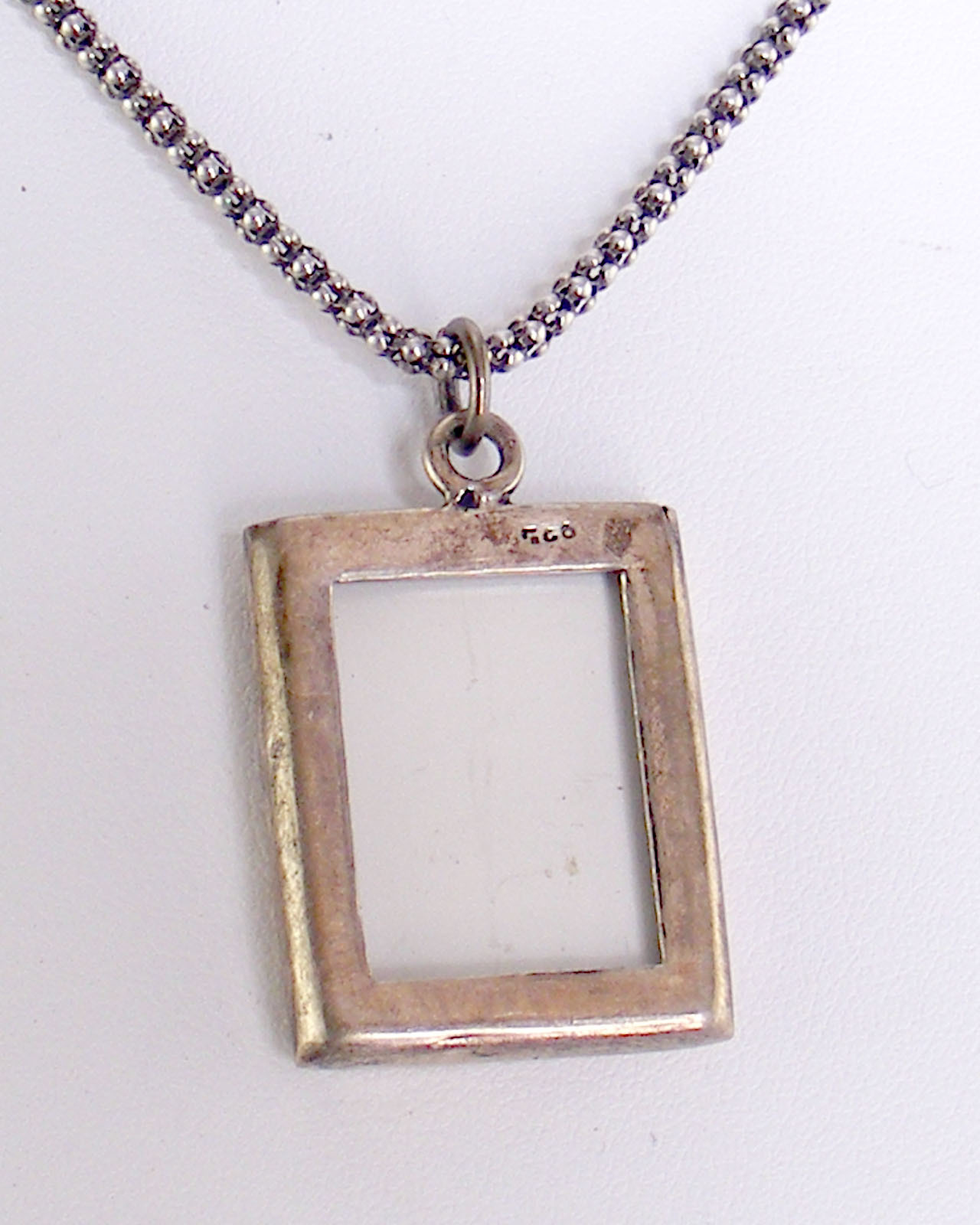 This vintage sterling photo pendant has two sides for photos. My main occupation is restoring and modifying photos, so it will come with two of your favorite black and white or color photos, sized and inserted into the frame. The photos are removable and can be changed. The pendant is on a 16" sterling chain. Photos can be sent by email.