Welcome to the Store
There is no telling what you might find here, everything from old jewelry to contemporary art. It all depends on what I find. You will find lots of animal inspired offerings as they make up a very important part of lots of lives. Horses, dogs, cats, and lots of birds are featured in the shop.
In Japan Without Clock or Calendar
00031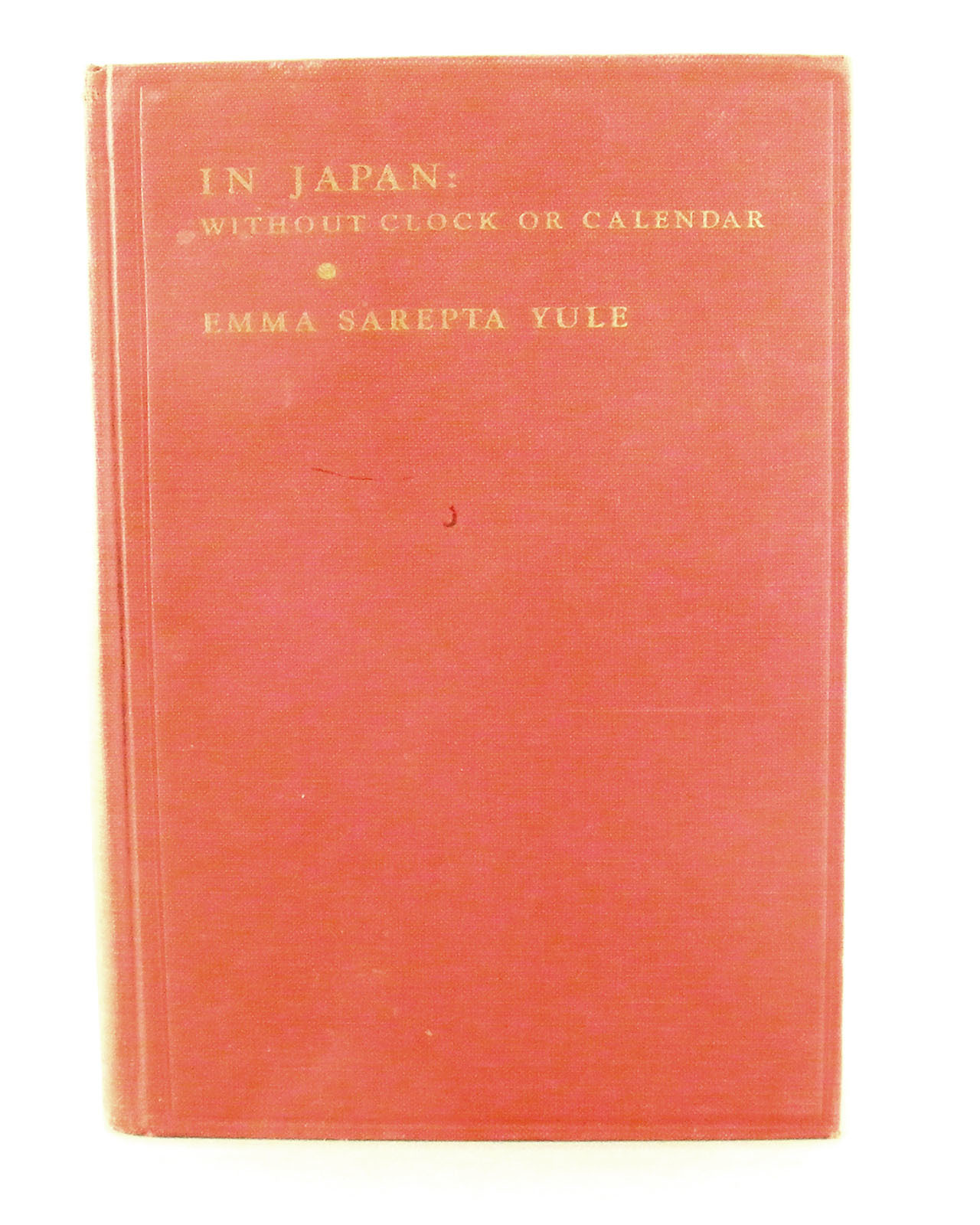 This book is the story of a visitor to Japan for various times never hampered by itineraries, schedules, time tables or other shackles of travelers. It is a view of pre-war Japan.
Published 1935
Signed by author
There is an actual photo of the author on the first page (also signed).
Very good condition, with only a very small ink spot on front cover