Welcome to the Store
There is no telling what you might find here, everything from old jewelry to contemporary art. It all depends on what I find. You will find lots of animal inspired offerings as they make up a very important part of lots of lives. Horses, dogs, cats, and lots of birds are featured in the shop.
Huge Juliana Articulated Elephant Pendant
00009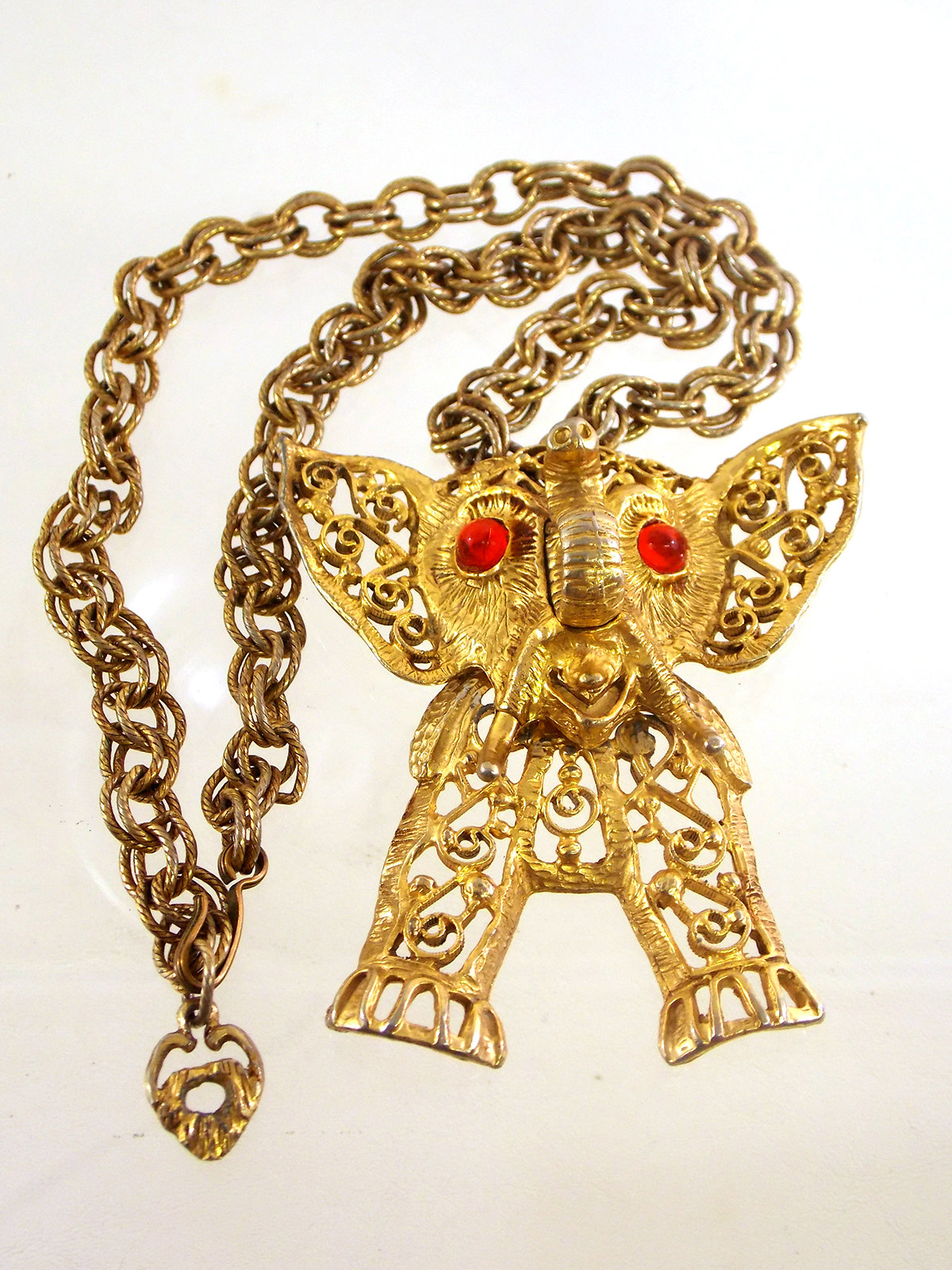 This fun pendant is from the puppet series from Juliana Costume Jewelry Design House from DeLizza's Puppet Jewelry.
The head moves freely on the body. The whole piece is created in goldtone
filigree with red cabachon eyes. It is quite large (3 x 3 1/4) with an
original 22" chain. The hook end allows you to make the length
adjustable. This piece is confirmed as Juliana in the Juliana Jewelry
(The Last Generation) page 47. It is in good vintage condition with
light loss of gold finish consistent with age.