Welcome to the Store
There is no telling what you might find here, everything from old jewelry to contemporary art. It all depends on what I find. You will find lots of animal inspired offerings as they make up a very important part of lots of lives. Horses, dogs, cats, and lots of birds are featured in the shop.
Beautiful Beaded Faux Pearl Bracelet
00045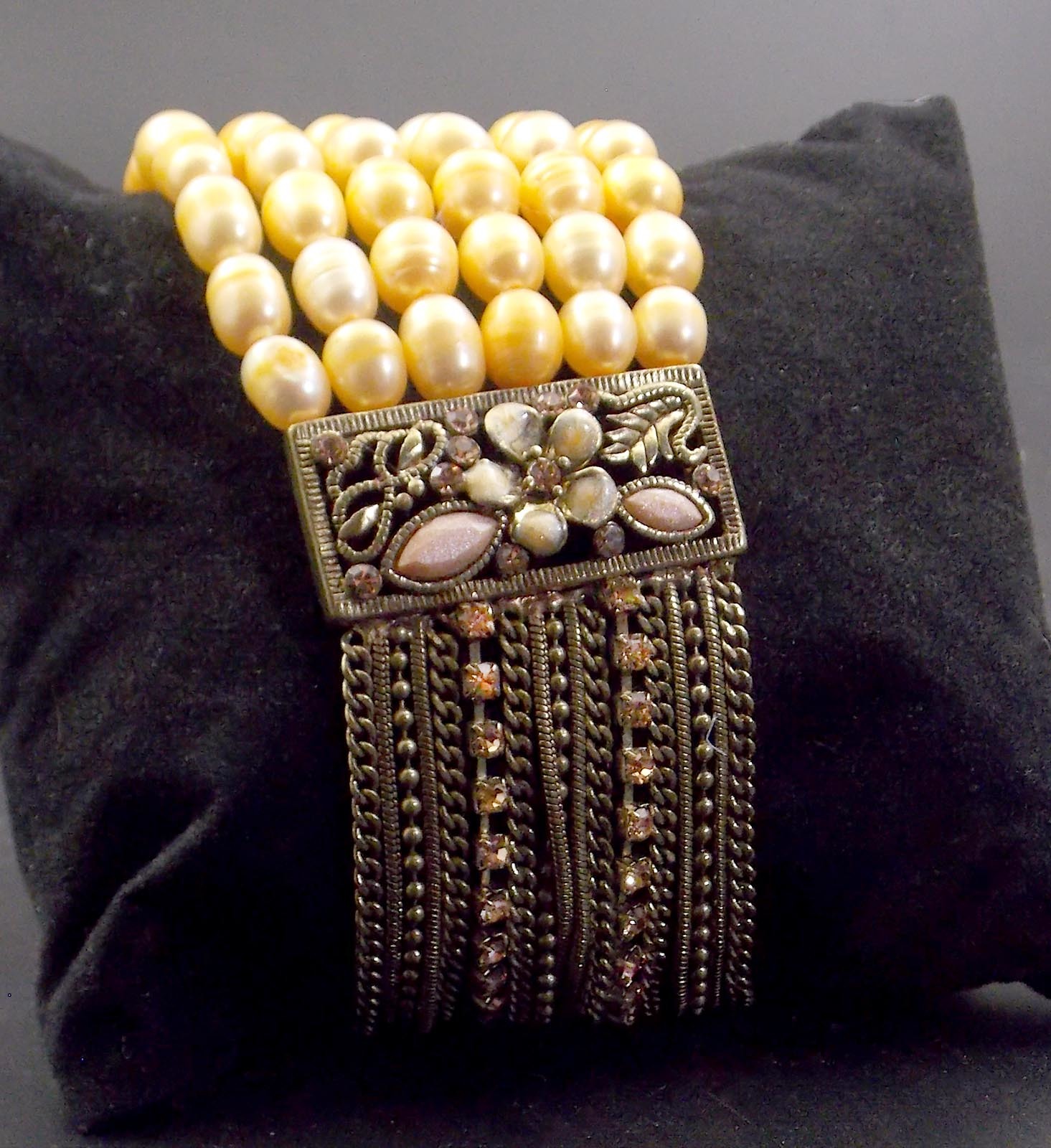 This bracelet features rectangular shaped pieces on each end soldered to rhinestone chains. There are 6 strands of faux pearls, 15 strands of different chain styles and 2 rhinestone chains.
The pearls are attached with elastic material making the bracelet very comfortable.