Welcome to the Store
There is no telling what you might find here, everything from old jewelry to contemporary art. It all depends on what I find. You will find lots of animal inspired offerings as they make up a very important part of lots of lives. Horses, dogs, cats, and lots of birds are featured in the shop.
1960s Wrap Bracelets
00053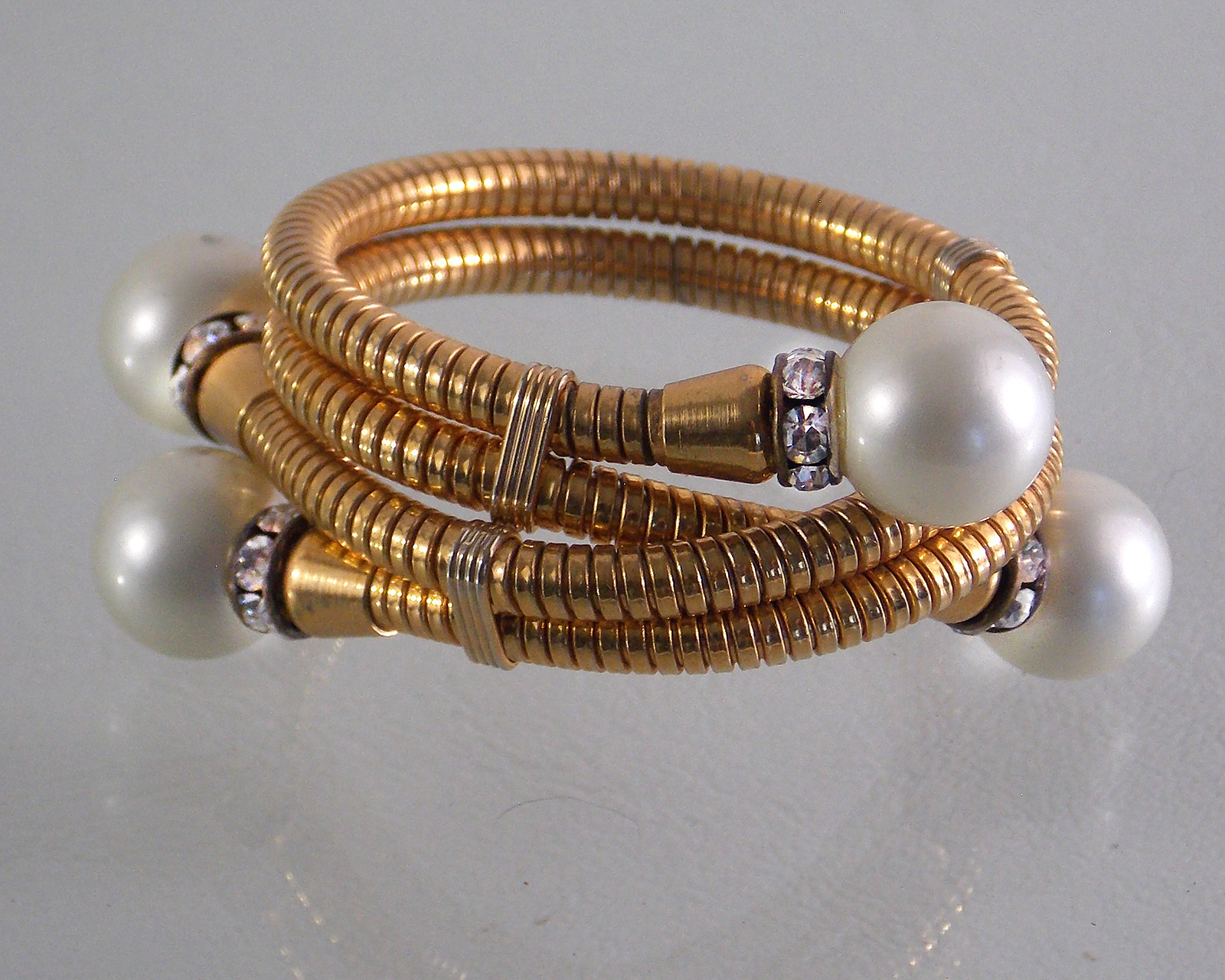 Just one of these vintage wrap bracelets is hard to find. Here are two of them. One is goldtone, one is silvertone. Both are in lovely condition. Wear them separately or together. They are lovely and very comfortable on your wrist. The faux pearls show good luster and the pave rhinestones sparkle.