Welcome to the Store
There is no telling what you might find here, everything from old jewelry to contemporary art. It all depends on what I find. You will find lots of animal inspired offerings as they make up a very important part of lots of lives. Horses, dogs, cats, and lots of birds are featured in the shop.
Vintage Taxco Filigree Earring
00040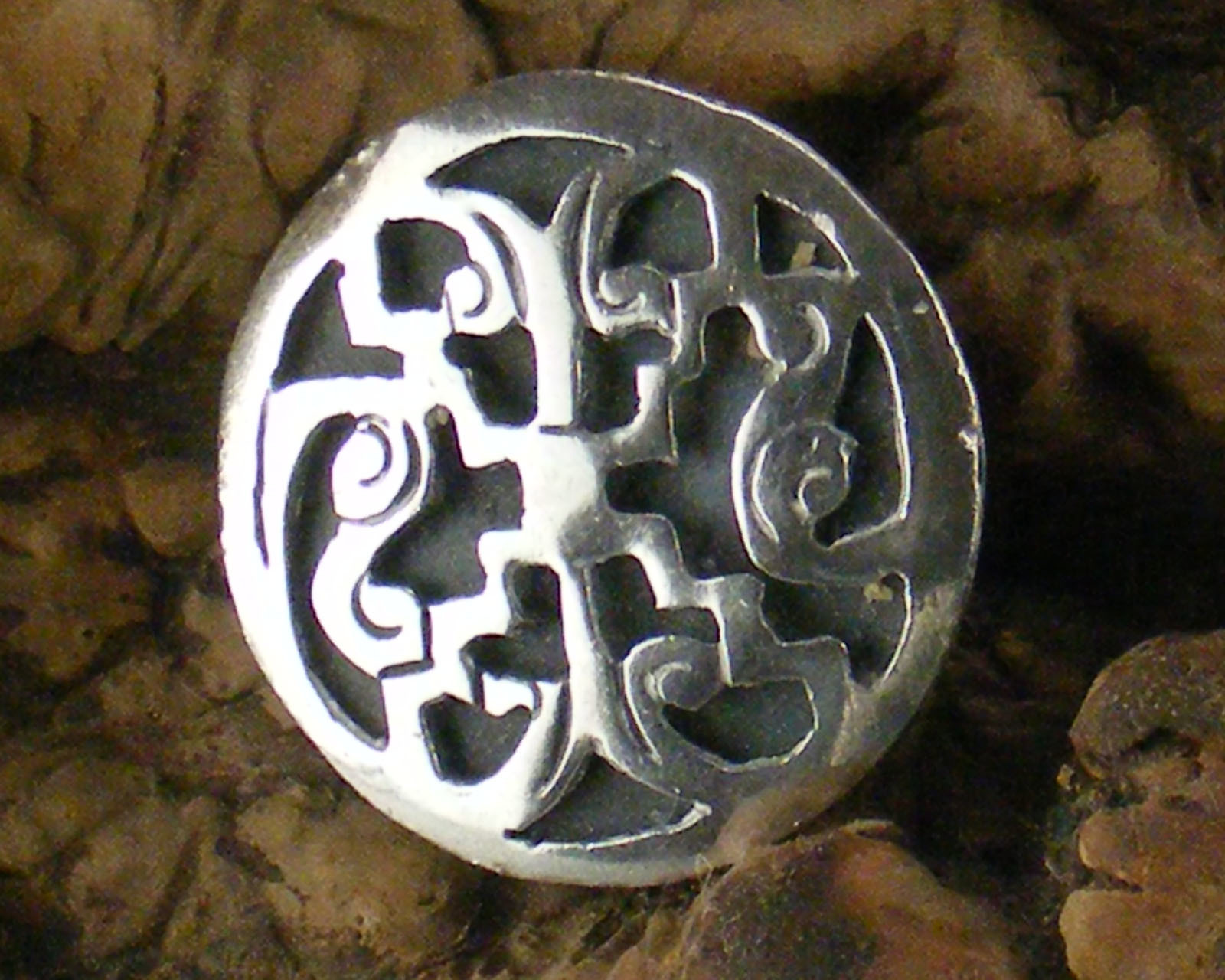 This started out as an earring, but there is just one of them. It could easily be made into a unique pendant. The front has a cut out design mounted over a darkened silver back piece, giving it a 3D effect. It is signed JS in a circle. The earring is about 1 1/4" wide and weighs 6 grams.