Welcome to the Store
There is no telling what you might find here, everything from old jewelry to contemporary art. It all depends on what I find. You will find lots of animal inspired offerings as they make up a very important part of lots of lives. Horses, dogs, cats, and lots of birds are featured in the shop.
Lot of 11 brooches, 1 pendant, and two pair of earrings
00056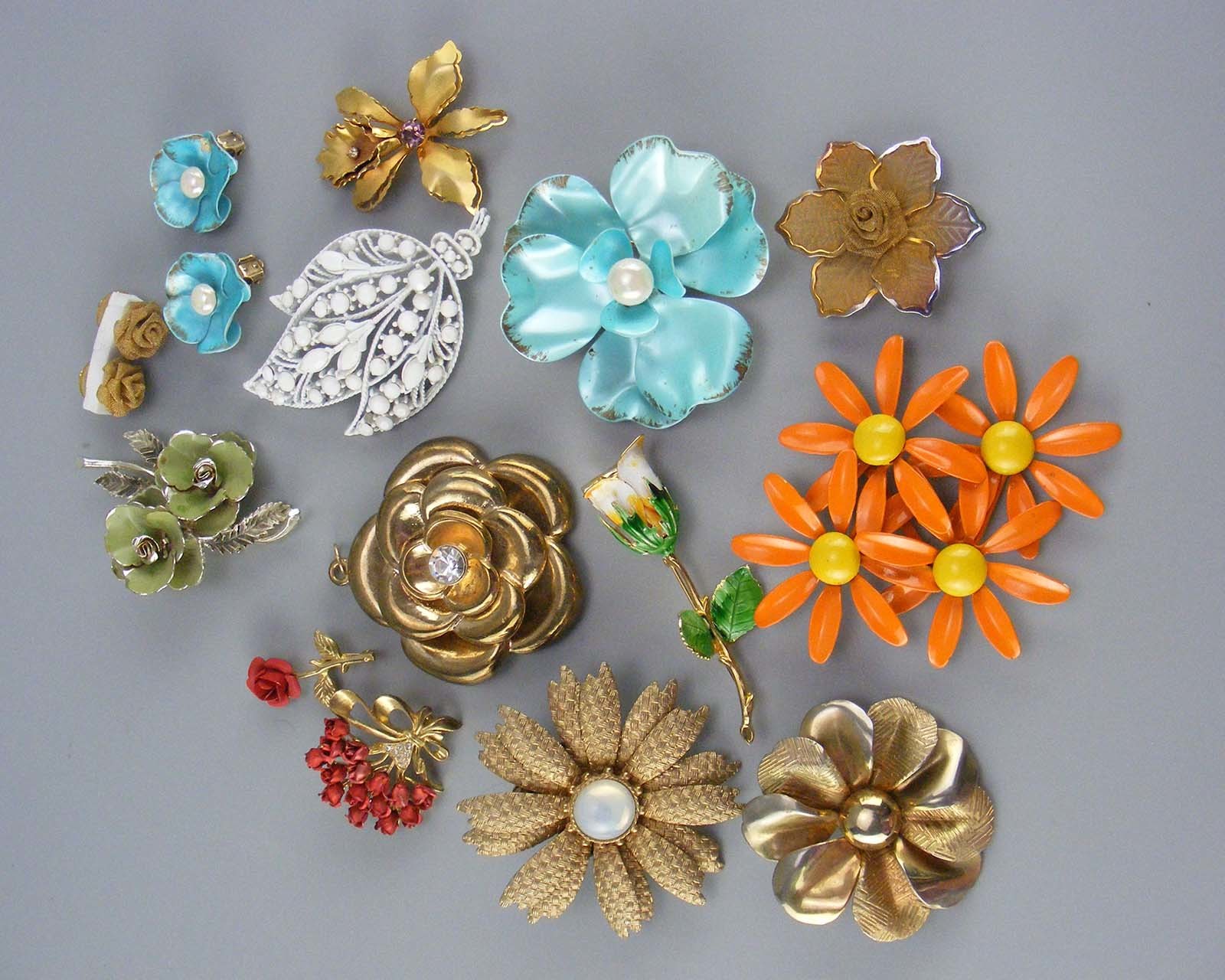 This lot features 11 large flower brooches, a large rose pendant and two pair of clip on earrings.